Maya Stojanovic PT, BScPT | Founder & Clinical Director of All City Health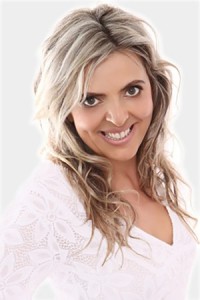 Maya Stojanovic holds a degree in Physiotherapy from Queen's University and a Medical Degree from the University of Nis, Serbia. She is committed to continuing education and is a proud and active member of the CPA, OPA, ICAA professional associations.
Maya has over 20 years of clinical experience in the areas of orthopedics, neurology, sports medicine rehabilitation, and cardio-respiratory rehabilitation. Maya has extensive knowledge in physiotherapy to provide acute, subacute, and chronic rehabilitation to patients from various age groups. Her professional expertise in geriatrics has been instrumental to the development of our multidisciplinary team at All City Health in regards to Spasticity Management and Fall Prevention Programs.
"It is our mission at All City Health to provide the highest quality of patient-centered care and exceptional client experience. Our team of experienced and accredited health care practitioners has the ability to offer patients multi-disciplinary care to exceed their expectations in health and wellness! Maya's wealth of knowledge, customer service, and passion for business serves her well as she leads All City Health to new heights".
Mandy Leung, RD | Clinical Dietitian • Director of Wellness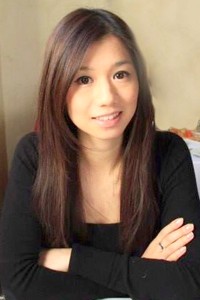 Mandy Leung is our registered dietician at All City Health. She is a 2009 Western University graduate with 5 years of experience working with seniors in long term care facilities as well as hospital and clinic patients.  In addition to her nutritional science and health degree, she has also completed the diabetes educator certificate program from the Michener Institute. She is competent to assist individuals at all ages to manage their blood sugar through diet and lifestyle modifications. 
Mandy is proud to offer her patients a high degree of integrity and honesty in her professional recommendations to ensure every patient reaches their nutritional goals and enjoys a quality customer experience.  If you need nutrition and lifestyle counseling or education, please call All City Health today. We welcome new patients and referrals to our nutritional programs.
Sam Ho, OT Reg. (Ont.) | Occupational Therapist • Director of Rehabilitation Services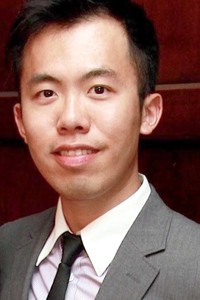 Sam Ho is a Registered Occupational Therapist in the province of Ontario.  He graduated with a Masters of Science in Occupational Therapy at McMaster University in 2014; he also has a Bachelor of Science in Biochemistry at University of Waterloo in 2010. Using evidence-based practice and clinical experience, he strives to provide client-centred occupational therapy services to his clients with the ultimate goal of fostering health and wellness through engagement in meaningful tasks and activities. Sam has clinical experience with completing in-home occupational therapy assessment and proving relevant recommendations to promote functional independence within one's home environment.
Call All City Health, if you would like to book a consultation with Sam Ho.
Services:
Laser Callus Removal
Laser Corn Removal
Laser Wart Treatment
Custom Foot Orthotics
Diabetic Insoles
Customized / Modified Orthopedic Footwear
Gait Analysis
Sports Injuries Management
Biomechanical Assessment
Laser Fungal nail removal
We welcome your referrals Fax-647-347-6702 and look forward to supporting you and your patients. If you have any questions or would like more information about our services, please do not hesitate to contact us at 647.346.6702.
Our team of professionals are proud members of the following organizations: