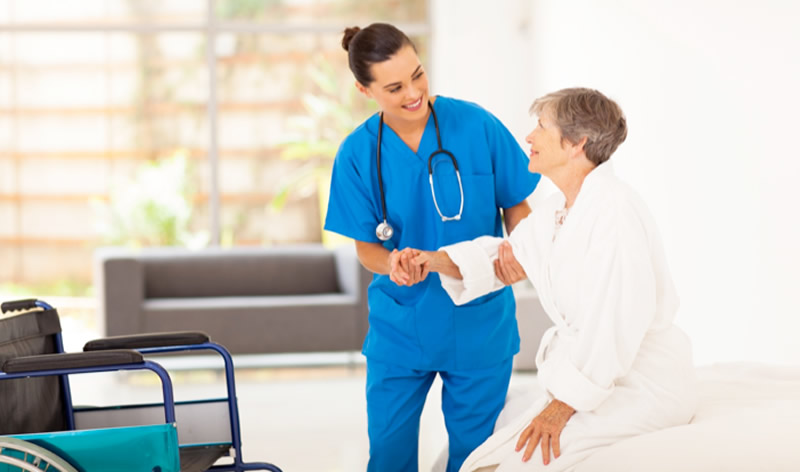 What Is Occupational Therapy?
Occupational therapy (OT) focuses on enabling individuals to engage in activities that are meaningful to their daily lives. The goal is to foster health and wellbeing by improving and maintaining one's level of independence. This achieved by finding the optimal fit between the individual and the environment with respect to the tasks or activities that he/she needs, wants, or expects to do. In layman's terms, we will work together to improve and maintain your highest level of functional independence.
All City Health Offers The Following Occupational Therapy services:
In-home cognitive assessment and retraining
Basic custom hand splinting and pre-fabricated upper extremity braces
Goal-oriented and individualized home exercise program for a variety of musculoskeletal, cognitive, and neurological injuries
Worksite Evaluation to provide recommendations for appropriate job modifications
In-service presentation on basic ergonomic principles at clients' worksite
Functional Capacity Evaluation (FCE) to determine one's functional strengths and limitations
Home safety assessment for frail seniors to promote fall prevention, functional independence through engagement in meaningful activities of daily living (ADLs) and improvement in home accessibility

We Offer Home Therapy Services!
The saying "Home is where the heart is" is the tenet to why All City Health Physiotherapy and Wellness provides home therapy. We believe that your home environment plays a critical role in your rehabilitation. With appropriate set-up and relevant education, we believe that your home can be a safe environment to thrive in. Our home therapy services include:
A visit by an occupational therapist to assess your home environment
Recommendations to relevant adaptive equipment to promote home safety
Client and caregiver education on areas such as proper use of equipment and fall prevention
Return-To-Work Faster
It is believed that engaging in meaningful occupations, whether it is paid or unpaid work environment, can drastically affect one's health. There is literature supporting the positive impact that Return-To-Work (RTW) interventions may have on duration and costs of work disability1.  Our interdisciplinary team at All City Health Physiotherapy & Wellness will work together with you and all relevant stakeholders to facilitate return-to-work services.
Using the "Working Together" principles as a guideline, our occupational therapists will guide you through the following events:
Work with you and your employer, human resource department and/or union to set the stage for your safe and timely return to work
Develop a RTW plan that is based on thorough assessments of the barriers and facilitators within your work environment
Propose potential modifications or accommodations to your work duties and tasks
Collaborate and educate all parties involved in the RTW process, prevention of disability and injury, workplace ergonomics, job modifications, and the need and development of communication and support between you and your employer
1 Institute for Work & Health, Ontario Society of Occupational Therapists & College of Occupational Therapists of Ontario. (2008). Working together: Successful strategies for return to work. Retrieved from http://www.osot.on.ca/eng/PDFs/newsItems/working_together_2008.pdf
Hand Therapy
At All City Health Physiotherapy & Wellness, our therapists can work with you to provide detailed assessments and treatment plans to help manage your hand and upper limb conditions.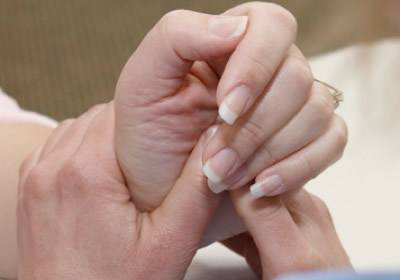 Here are common conditions that may benefit from hand therapy:
Amputations
Arthritis and rheumatic diseases
Crush injuries
Cumulative trauma disorders
Chronic conditions (carpel tunnel syndrome)
Dislocations and subluxations
Fractures
Ligamentous injuries and instabilities
Muscular strains, tears and avulsions
Nerve injuries and conditions (neuropathies, palsies, nerve repairs)
Spasticity and contracture management
Tendon injuries and conditions (lacerations, transfers, tendonitis, ruptures)
Wounds and scars
The goal is to enable you to use your upper extremities to do the things you need and want to do in your everyday life.  Our hand therapy services may include:
Comprehensive assessment of acute and chronic hand and arm conditions and current function
Use of treatment modalities including hot wax and ultrasound
Prescription of individualised home exercise program that includes active and passive range of motion, strengthening, and functional exercises.
Consultation for appropriate hand splints or braces
Recommendation of assistive devices or education on activity modification to promote hand function
Education and treatment for scar management, swelling control, hypersensitivity or decreased sensation, and joint protection
To be referred for hand therapy, a written doctor referral and/or hospital hand therapy referral form is required prior to assessment.
Before your visit, please keep the following in mind:
Please bring your written doctors referral and/or hospital hand therapy referral form.
Bring any related X-ray reports and/or previous splints as it may help the occupational therapist better understand your condition.
Taking pain medication prior to attending therapy is recommended for clients who recently had surgery.
The fees for all of our occupational therapy services (i.e. assessment and treatment including splints and devices) are your responsibility; we do not bill OHIP. You should check with your extended health provider to see if they will cover these items; our staff is more than happy to assist you in determining your coverage.
Please be mindful in what you wear when attending your appointment (i.e. sleeveless shirt if you are coming in regarding concerns with your shoulder so that the occupational therapist can assess your arm properly).
If needed, you may have a family member to accompany you to your appointment.
After your initial visit, the occupational therapist will discuss with you all recommendations and propose a treatment plan. Upon your request, a letter indicating the final outcome of your assessment and/or treatment can be sent to your doctor. Applicable fees related to treatment and report are to be paid at the end of the visit; consult with our staff for more details.